Kitesurfing in Barra Grande
Barra Grande in the state of Piaui is a somewhat remote, but well-known kite spot in Brazil for many years. Das liegt vor allem daran, dass der Ort bereits vor vielen Jahren touristisch erschlossen wurde. Kitesurfers have been regular guests in Barra Grande since 2010.
A bit upwind and about 2 km from the beach there is a rocky bank that protects the spot from too big waves. As a result you will have mostly flat water at low tide, but at high tide you must expect choppy conditions. Because the bay is shallow and thanks to the side-onshore wind from the right, even beginners can make their first attempts here.
The highlight in Barra Grande is certainly the flat water lagoon 2 km downwind. A gigantic basin fills up with the tide. The subsoil is muddy, but therefore shallow throughout. If you kite even further downwind, you will come to Macapa and find a perfect playground for freestyling between several sandbanks.
Spot and wind conditions
shallow

flat water

choppy

wave < 3.3 ft
The kite spot right in Barra Grande is protected by an offshore rock bank. A large and clean wave is therefore not found here.
Beginners will feel pretty safe here at low tide. Due to the wind direction and the course of the coast you are always close to the beach.
The wind comes by 11:00 a.m. at the latest and blows constantly side-onshore from the right. Here too, the end of July to mid-January is considered the best wind time. In the months of October and November the wind blows strongest, especially in the afternoon.
Tide
While at low tide there is quite a good flat water condition, at high tide you will mainly have to deal with choppy water. That's why most kitesurfers from Barra Grande move to the nearby shallow water lagoon during high water. There you have waist-deep water for a good 90 minutes before and after high tide.
Dangers zones
Except for the rocky bank far outside, the subsoil consists of sand and in the lagoon of mud. The old shipwreck, which is halfway between Barra Grande and Macapa, cannot be overlooked.
Kitesurf Downwinder
Barra Grande is often the starting point for a multi-day downwind session to Atins. Numerous downwind tours are also offered from Jeri to Barra Grande.
The Macapa flat water spot is just 2.5 miles downwind. From Barra Grande you can get there in no time. But note: Back it goes against the wind and there is a big river in between!
2 km downwind, a huge lagoon of brackish water fills up at high tide. Behind the protective sandbank, which runs 90 degrees off the wind, you have mirror-smooth flat water even at high wind speeds. You can get there from Barra Grande in no time at all. If you don't want to tack upwind back that far, you still have the possibility to use the local cab service back to Barra Grande. This consists of a traditional donkey cart. As there is a driving ban on this sandbank, there is exceptionally no buggy transfer here. For a small fee the donkey cart will take you back to Barra Grande.
Downwinder from / to Barra Grande
Spot overview
Barra Grande location description
In the tourist center, the so-called night center, the surroundings remind a little bit of Jericoacoara because of the sandy streets and the numerous restaurants and bars.
Besides a large number of stores of all kinds, there are also several pharmacies.
Directions
The journey is a bit long and arduous. The journey from Fortaleza airport to here takes a good six hours. But if you do spot-hopping tour like so many other kitesurfers in Brazil, you should definitely take the 2 hour drive from Jijoca de Jericoacoara to Barra Grande. Just make sure that you choose the right Barra Grande (the one in the state of Piaui) as your destination in your GPS, because there are several places in Brazil with this name.
Accommodation and restaurants
In terms of accommodation and dining, Barra Grande has no need to hide it – quite the contrary. The selection and quality is above average. There is plenty of accommodation and restaurants in all price ranges. If you are looking for tasty Brazilian food as well as international cuisine, you will definitely find it here.
One-man bands often play live in restaurants, especially on weekends. If you are a guest in a restaurant where a live performance is taking place, you will automatically be charged a small fee. So don't be surprised if you have to pay a few more Reais.
There's no ATM for gringos, but that's not too much of a problem. Almost all bills can be paid directly with a debit or credit card.
Additional Activities
Barra Grande has a lot to offer its guests. The seahorse tour where you go with a boat through the mangroves. On another tour, which starts in neighboring Cajueiro da Praia, you can observe manatees in the wild.
A very special experience is a boat tour through the Delta do Parnaíba. It is a full day excursion, but the effort clearly stands for it. To get to the third largest river delta in the world, you must first go to the port city of Tatus, which is 80 kilometers away. From the boat you can admire numerous wild animals in the mangrove jungle, such as iguanas, monkeys, caimans, capybaras and red ibises (scarlet ibis).
This adventure trip lasts until after sunset but provides unforgettable moments.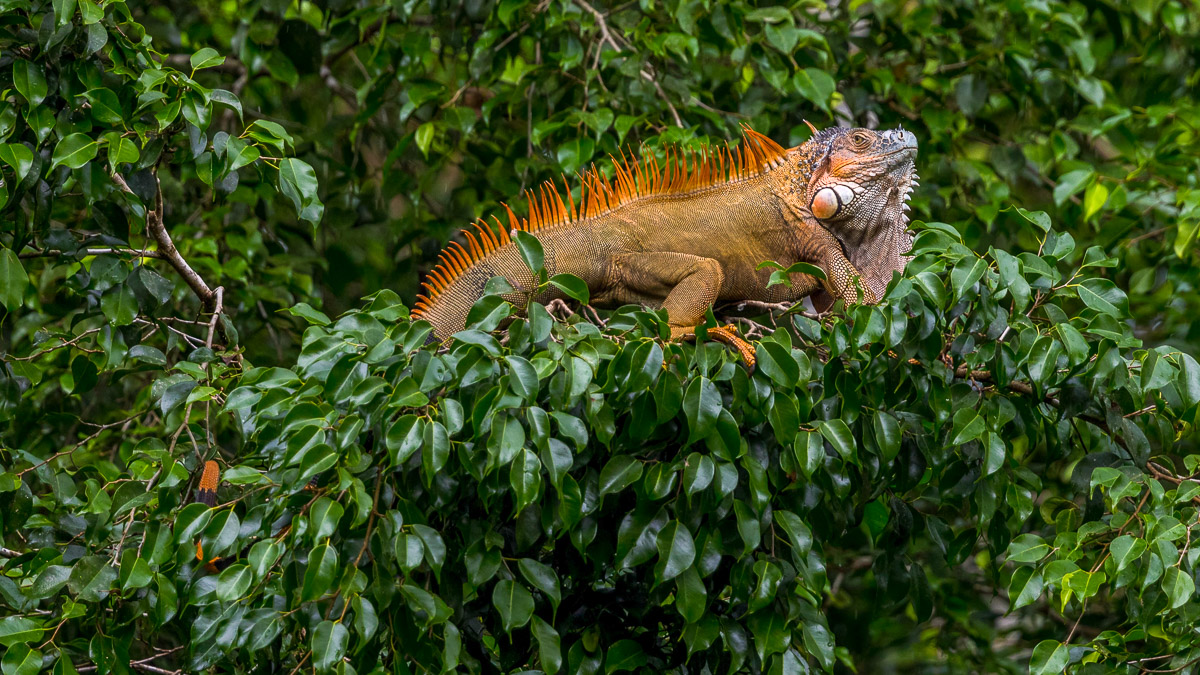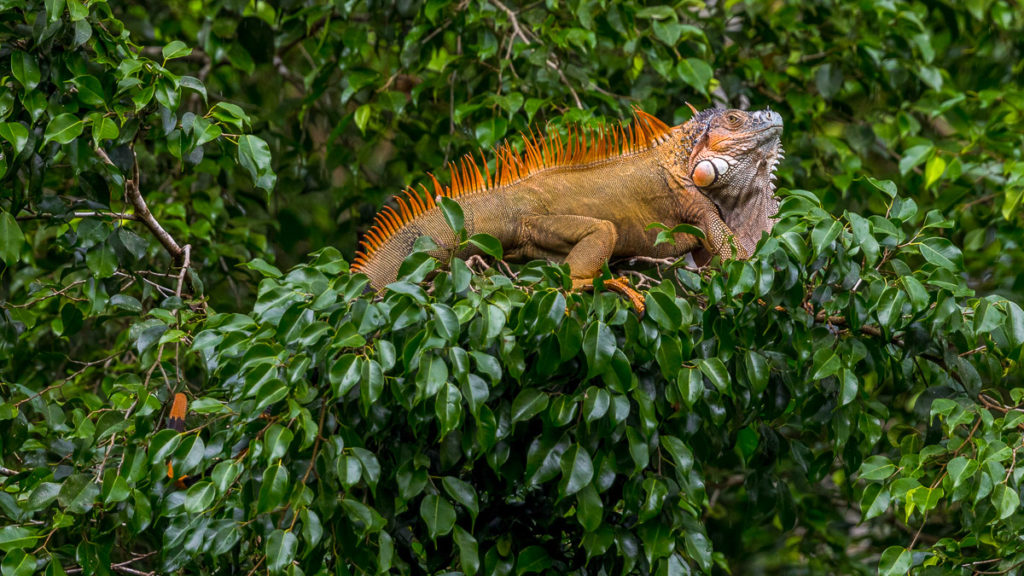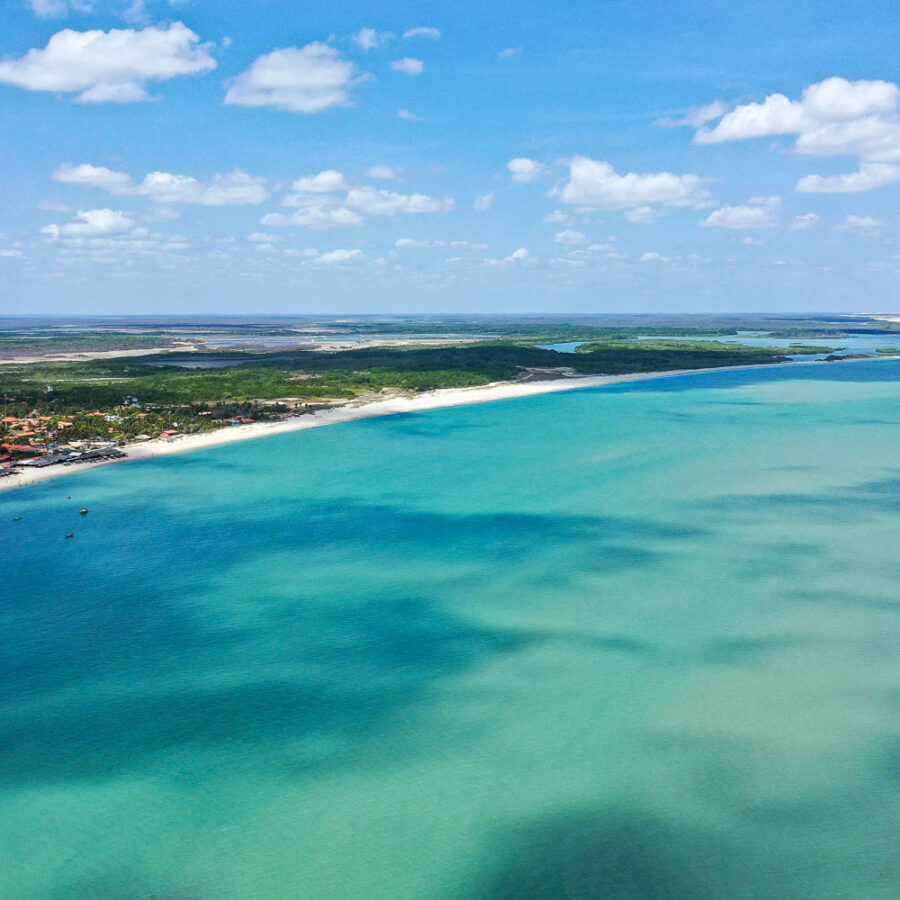 Kite spot Barra Grande
Summary
At low tide, the bay has decent flat water in which even beginners can make their first attempts. However, at high tide it gets pretty choppy. The "icing on the cake" is certainly the lagoon in the immediate vicinity. Excellent accommodations and eateries. Also very suitable for families.
Pros
Good flat water spot
Top accommodations & restaurants
Familyfriendly
Cons
Choppy at high tide
No useable waves
Lagoon is tidal