Private Kitesurf Downwinder: The Ultimate Kite Experience
Apart from the annual kitesurf events, we are available for the rest of the kitesurfing season for your private kite trip in Brazil. To make your kite vacation perfect, we take care of the complete planning, organization and execution of the kite tour according to your personal preferences – whether flat water or waves. All you have to do is take care of kiting and our experienced team will take care of the rest.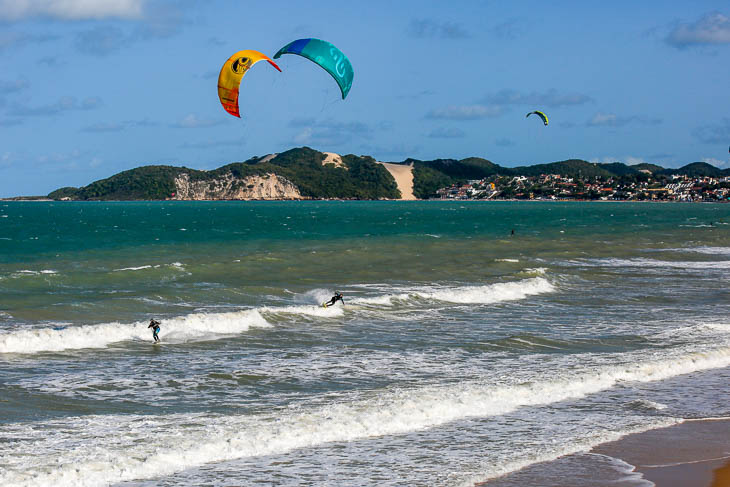 There is no minimum number of participants. Understandably, the more people in your group, the cheaper it gets per person. Starting from three nights we make your dream of the ultimate kite adventure in Brazil come true! You decide on the number of miles covered on the water, which kite spots you want to visit and in which locations the overnight stays should take place.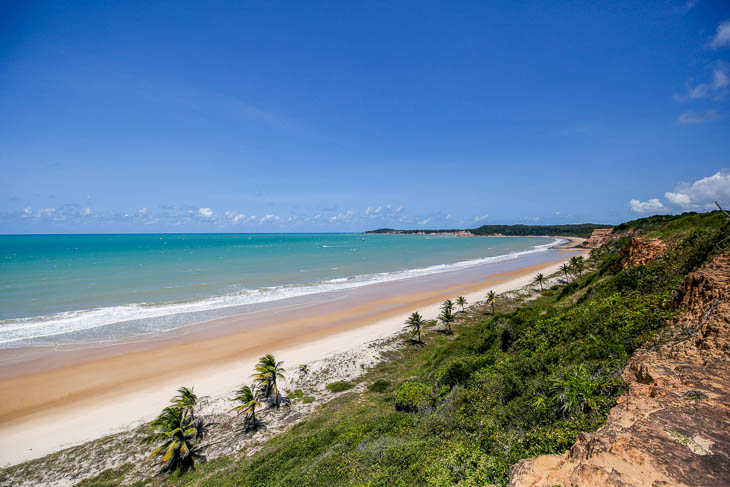 If you have never been in Brazil before or if you are unsure about the route, we will of course assist you planning the route with all our experience. Even if this is your first downwinder ever, we make sure that you get your money's worth without exhausting yourself. In case you get tired, you can always ride in the support vehicle.
Brazil: The land of the ultimate kitesurf downwinder
No other country is as ideal for multi-day kitesurf tours as Brazil. All the factors for a varied and above all safe kite experience come together here. The decisive factor is not only the wind probability and wind strength, but also the wind direction and the course of the coast. The main wind direction during the six-month wind season is side-onshore pretty much everywhere in northeastern Brazil.
Apart from the perfect wind, here are nine other reasons why Brazil is one of the best kitesurf destinations in the world.
What are the costs for a private kite trip?
Unfortunately, a private kitesurf tour is not exactly cheap. Especially if there are only a few participants. From six participants you will be accompanied by two guides on the water. A support vehicle takes 4 guests and a guide. From five participants two escort vehicles are necessary.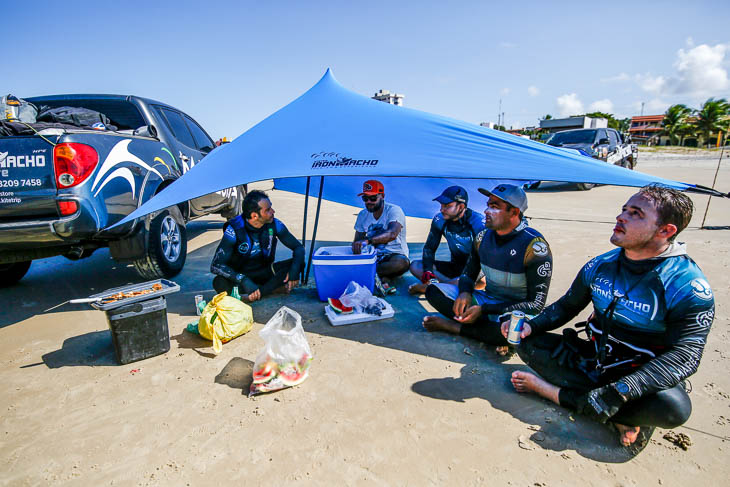 We try to make our prices as attractive as possible, but it should be clear that a guided downwind tour is not cheap, but an extraordinary experience. In order to provide you with the most accurate quote possible, I would ask you to fill out the contact form on this page. A deposit of 20% of the total cost is required to secure a reservation.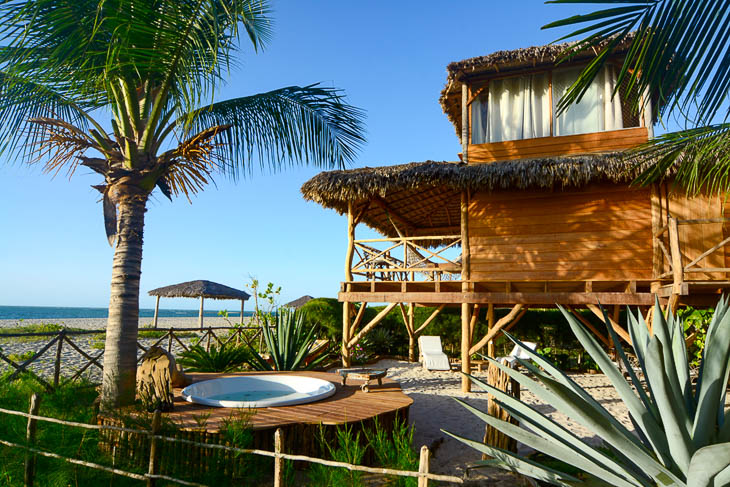 Included services for a private downwind tour
Event calendar of all downwind tours
All Downwind events can be seen in this calendar. Here you have a quick overview if we are available at the time you requested.
Inquiry form for your private kite trip
In order to send you an individual offer, please fill out the following form as accurately as possible.
Private Kite Trip FAQ
What exactly is a Kitesurf Downwinder?
To answer this exactly, we have created a separate page highlighting all aspects of a kitesuf downwinder. There you will also find out which kite equipment or which kite sizes you need in Brazil.
Is a private downwind tour suitable for kitesurfing beginners?
No, as a beginner you would not enjoy such an event. For a kitesurf downwinder to be fun, you should already be able to kite safely in the ocean, ride switch and overcome the surf waves.
Is a downwinder safe in the open ocean?
Depending on the size of your kitesurfing group, there will always be one or more experienced kite guides in the water with you. The wind blows in the direction of the beach, where the escort vehicle is located.
How many miles are covered per day?
This is variable and can be planned in advance. As a "downwind beginner", however, the daily distance should be less than 12 miles. For experienced kitesurfers 25 miles per day are manageable. With a daily distance of 40 miles, it then becomes sporty.
Are there special kitesurf downwinders with more waves?
Yes, some stretches of coast offer a better or cleaner wave than others. In addition, you can plan the trip long term around the full or new moon for stronger tides.
Where can I find a freely available period for my planned kitesurf trip?
All public and private kitesurf downwinders are entered in the event calendar. If there is no appointment for your desired period, we are available for you.
How do I request a quote for my downwinder?
To do so, please fill out the form above on this page. We will get back to you as soon as possible.