Iron Divas is a kite event especiallyfor women and will take place the 4th time im 2022. The kitesurf downwinder for all girls who love kitesurfing lasts a total of 4 days in 2022.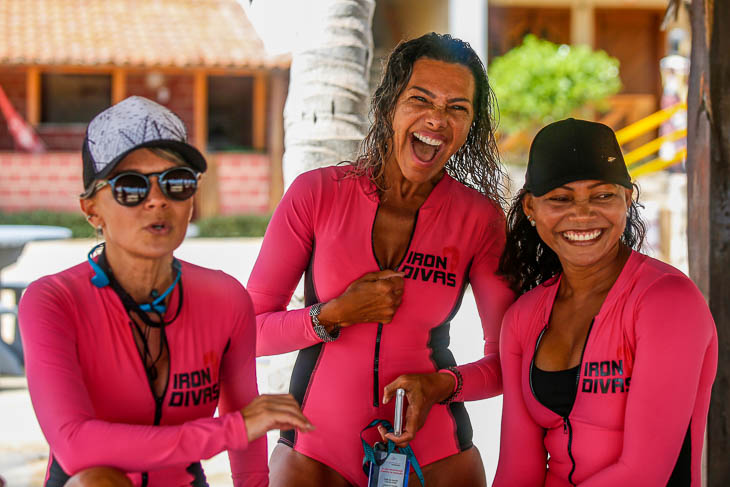 The Iron Divas kitesurfing event starts on July 28th right after check-in at the luxurious Kauli Seadi Beach Hotel in Sao Miguel do Gostoso.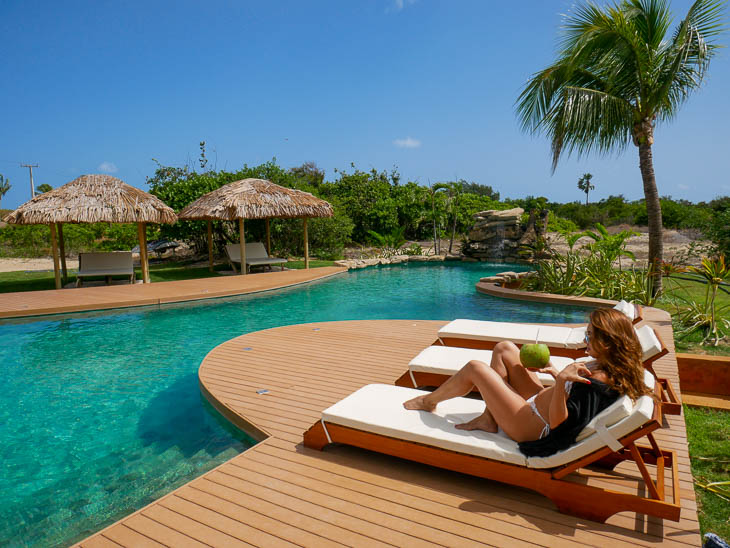 The kite tours take place around Parrachos de Perobas or better known as the Caribbean of Brazil.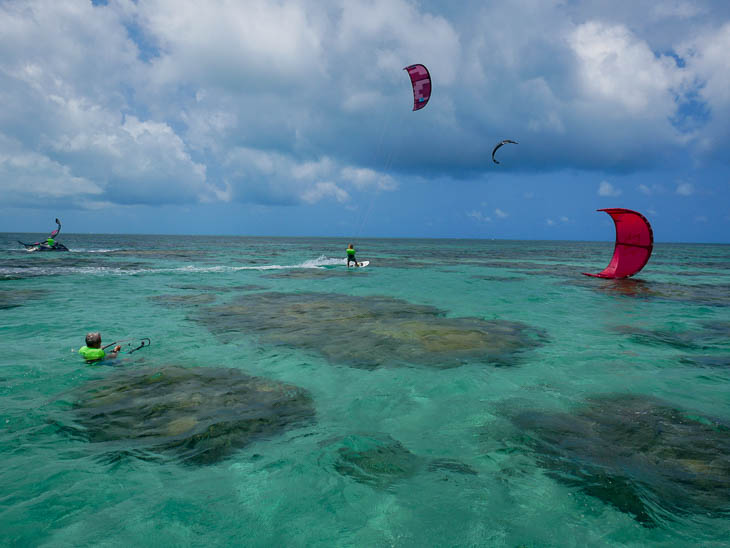 Parrachos de Perobas is known for its crystal clear and emerald colored water. The countless underwater reefs are home to quite a few schools of fish. Not only kitesurfers, but also snorkelers can enjoy something special here. This place is unparalleled in northeastern Brazil.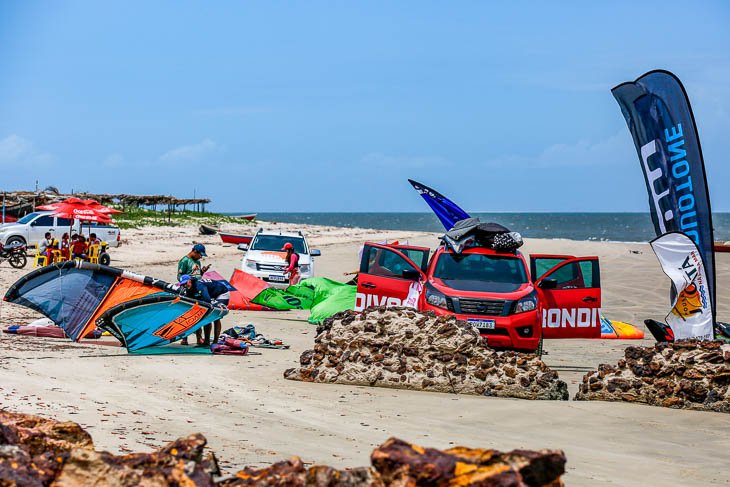 Of course, you and the other Iron Divas will be accompanied on land and on water. Our professional team ensures your safety as well as comfort. The kite guides on the water are in contact with the drivers of the off-road vehicles via radio. At least one of the drivers is equipped with a GPS phone.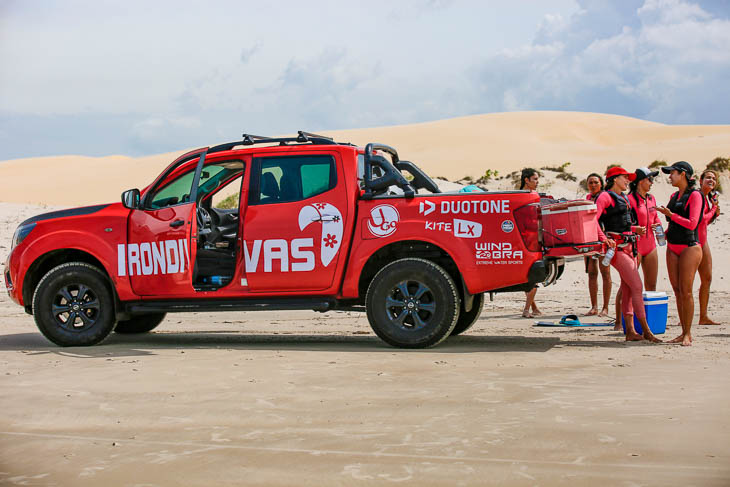 The kite program of the Iron Diva Kitesurf Event 2022
| Date | Program |
| --- | --- |
| 28. July | Check-in at 2 p.m. and kite in front of the Kite Center Kauli Seadi |
| 29. July | Kiting in the Caribbean of Brazil (Parrachos de Perobas) |
| 30. July | Downwinder to the Farol do Calcanhar lighthouse (approx. 25 km) |
| 31. July | Check out from Kauli Seadi Beach Hotel |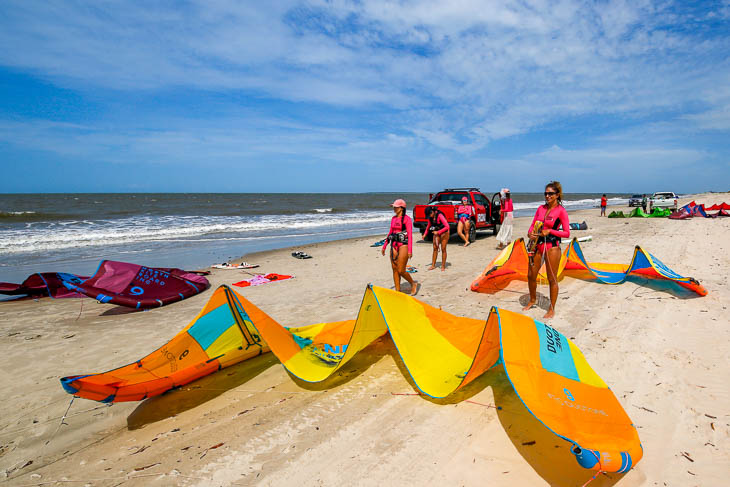 At the Iron Divas kite event, you will get to know breathtaking beaches, which are rich in Brazil's natural beauty. Palm-fringed sandy beaches, estuaries and lagoons in which the setting sun is reflected. A dreamlike and partly untouched nature, as you can only find it on the coast of Brazil. A dreamlike and partly untouched nature, as you can only find it on the coast of Brazil.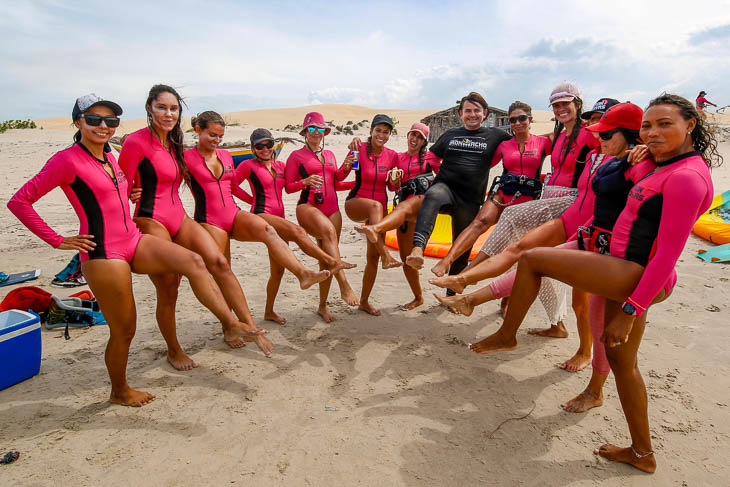 Book your ticket for the Iron Divas Kite Event 2022 now
There is only a limited number of participants available!