The longest kitesurf downwinder in the world
The Iron Macho kite trip will take place for the eight time in a row in 2022 and with a total length of 1.030 miles it is longer than ever. This makes this kite event by far the longest kitesurf downwinder in the world. The 26-day kitesurf tour starts on September 5, 2022 in Tambaba 25 miles south of João Pessoa, the capital of the state of Paraíba. This year's destination is once again São Luís in the state of Maranhão.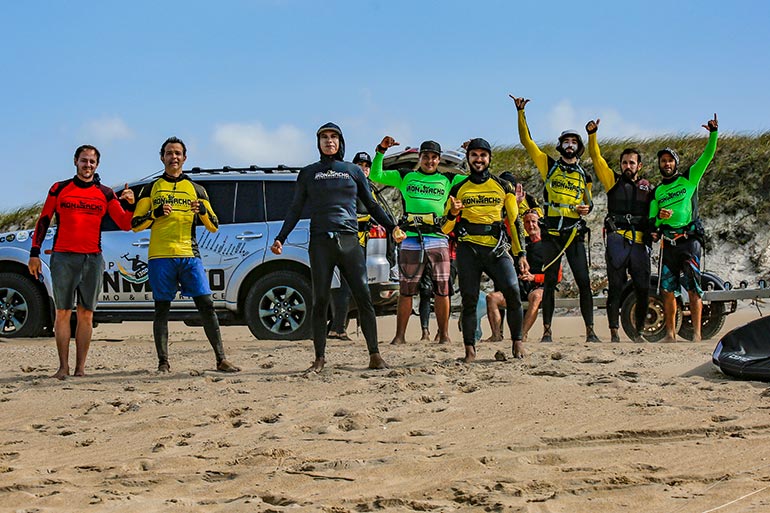 The entire distance is covered with the kite on the water. The reliable trade winds in northeastern Brazil, which at this time usually reach 5 to 6 Bft, ensure perfect kite conditions every day. But the wind direction is also optimal and mostly runs slightly side-onshore from the right. Dangerous situations, which can arise elsewhere with offshore winds, do not exist in northeastern Brazil in and of themselves.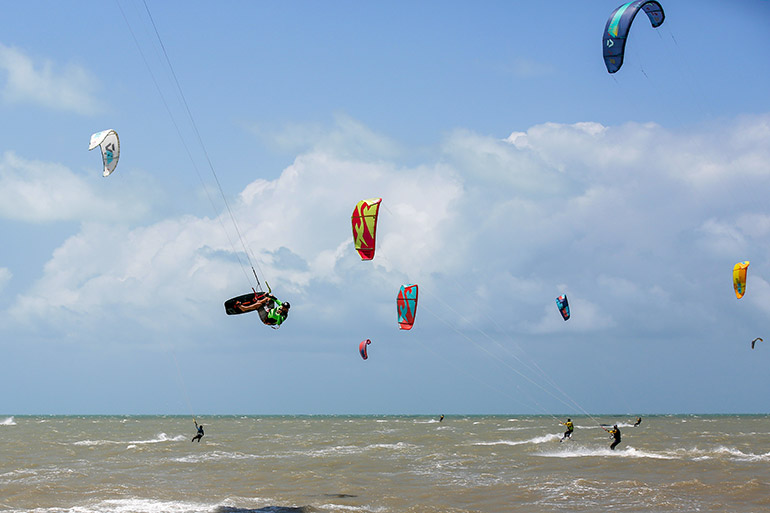 The kite trip passes more than 250 beaches and goes through the five states:
Paraíba, Rio Grande do Norte, Ceará, Piauí and Maranhão.
You will get to know all the kitespots on this route and kite in between far away from crowded hotspots in complete freedom.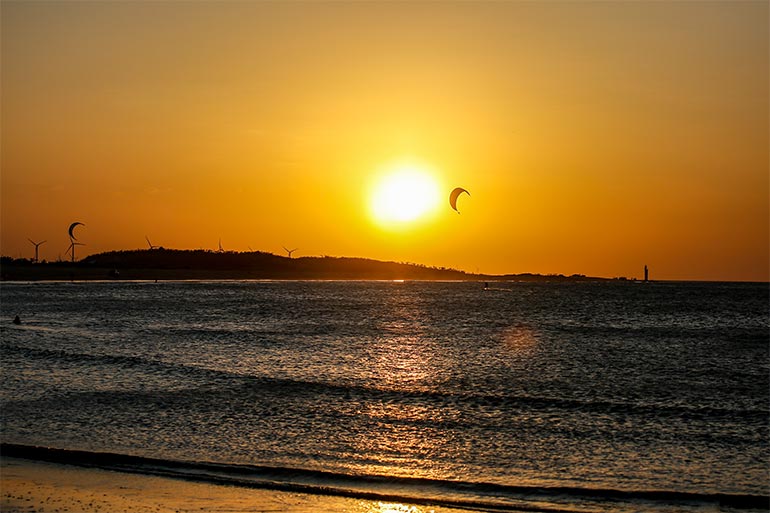 The Iron Macho team accompanies you on your kite trip on water as well as on land. The experienced kite guides know the sections exactly and know where reefs are located. In case of emergency, a jet ski is available for rescue. In addition, there is a paramedic in the team of the Iron Macho kite trip.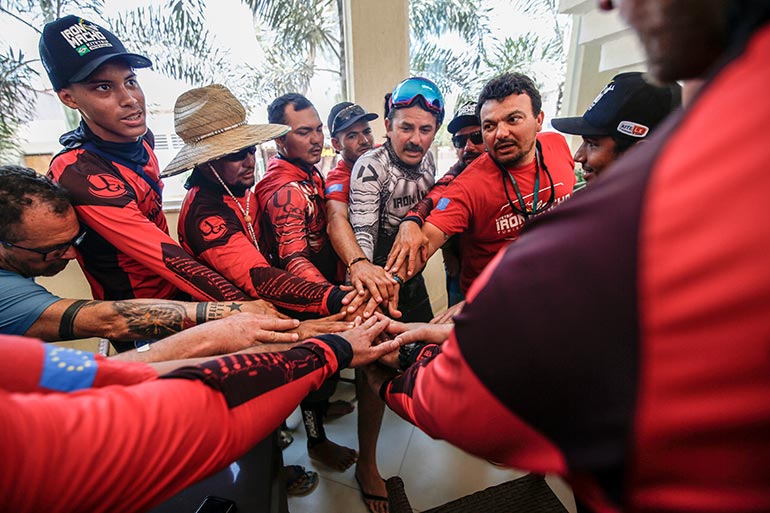 Since not every kite surfer has 26 days or wants to kite 1030 miles, it is possible to book individual sections of the route separately. Starting with 3 days and 102 miles you can become part of the Iron Macho kite trip 2022. The individual routes can be found in the following table.
Iron Macho Kitetrip 2022: Dates
3-day Kite Tours
5 to 10-day Kite Tours
12 to 21-day Kite Tours
26 Days – Iron Macho Kitetrip 2022
Route overview with date and miles
Iron Macho Kite Trip 2022. An overview of the individual tours